Corel
Product ID: 1751762 | Mfg Part #: ESDPSP2019ULML
Retail

$

99.99
$

89.95
Electronic Software Delivery
---
PaintShop Pro 2019 Ultimate
The ultimate Photoshop alternative, inspired by you
Why rent when you can own? PaintShop® Pro 2019 Ultimate is the affordable, user-friendly alternative to Photoshop. Tap into an exclusive bonus pack of premium animation, painting and photo editing software, including PhotoMirage™ Express, Painter® Essentials™ 6, Perfectly Clear 3.5, and Corel® AfterShot™ 3, plus a separate collection of brushes, textures, and backgrounds.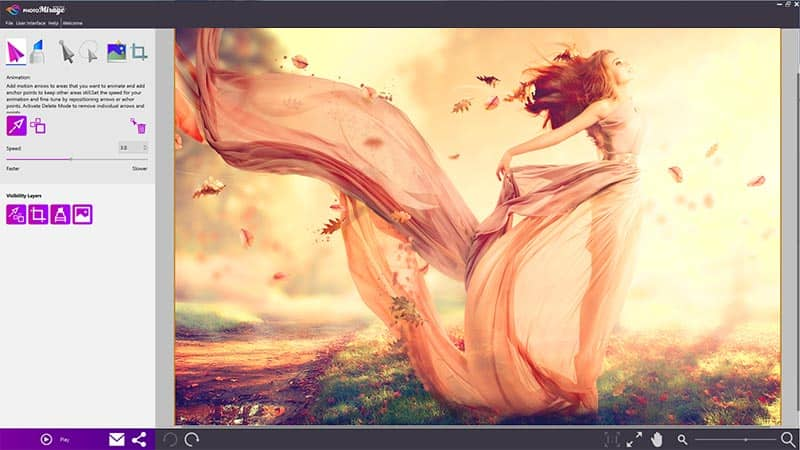 Top reasons to try PaintShop Pro Ultimate
Edit photos and design graphics
Create superior photos and original design projects with PaintShop Pro's expansive collection of professional photo editing tools, in addition to five invaluable creative applications.
Make photo animations
Effortlessly transform any image into a mesmerizing animation in a matter of minutes with PhotoMirage Express.
Paint, draw or sketch
Become a digital artist with Painter Essentials 6, an easy-to-learn painting program.
Correct photos instantly
Restore details, color, and more lost by your camera with the proven, patented image corrections in Perfectly Clear 3.5 SE.
Edit RAW images
Quickly learn professional-grade RAW photo editing and take control of very large photo collections with AfterShot 3.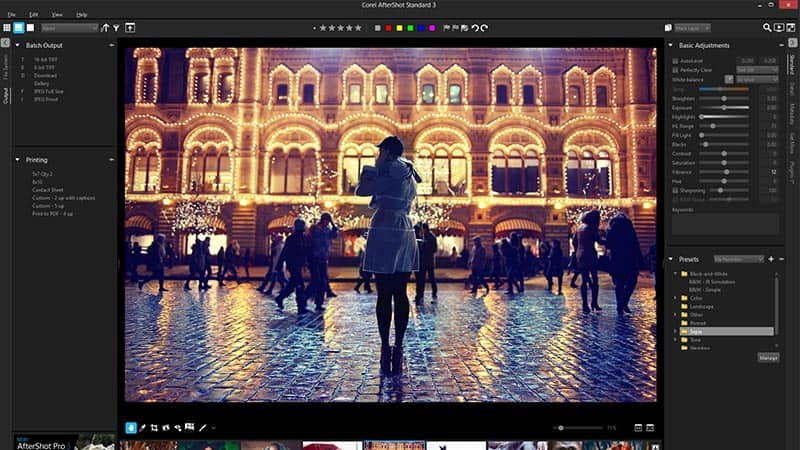 What's new in PaintShop Pro 2019 Ultimate
New premium software add-ons
PhotoMirage Express
Effortlessly transform any image into a mesmerizing animation in a matter of minutes with PhotoMirage Express. Bringing your photos to life is ridiculously easy and addictively fun, and sharing your masterpieces on social media is a breeze. Use PhotoMirage Express to create awe-inspiring photo animations that captivate, engage and transfix.
Painter Essentials 6
Become a digital artist with Painter Essentials 6. This easy-to-learn painting program will transform your photos into amazing oil, pastel or impressionist works of art. Or learn to paint, draw and sketch from scratch in a welcoming environment, using pencils, pens and particles.
Perfectly Clear 3.5 SE
Trust intelligent image analysis to find and fix camera flaws and limitations automatically. With Perfectly Clear 3.5 SE, your photos are seconds from perfection, thanks to award-winning one-click image correction technology that does all the complex work for you!
New in PaintShop Pro
Enhanced performance, speed and quality
Enjoy over 50 performance improvements based on direct feedback from users. Experience faster cropping and One-Step Photo Fix. Use a stylus for more control, thanks to support for Windows Ink and the latest graphics tablets, and enhanced 4K support lets you enjoy ultra high definition resolution. Work more efficiently and achieve better results with these significant performance enhancements.
Simplified with you in mind
See for yourself how a simplified PaintShop Pro provides the best possible user experience. Automatically migrate plugins and content from previous versions for a seamless upgrade, and customize your UI text size for better visibility. Save time and effort with the new Crop toolbar, which brings PaintShop Pro's most used and loved image enhancement tools into your crop workflow. It's all about you!
Next-level creative innovation
PaintShop Pro's new Pic-to-Painting presets apply Deep Neural Networks to analyze your photo and convert it into a work of art. With support for 360° photo editing, you can easily edit, level and straighten a photograph taken with a 360° camera. Plus, be more creative with new brushes, color palettes, gradients, patterns and picture tubes. It's time to experience the next generation of photo editing.
Ultimate Bonus Pack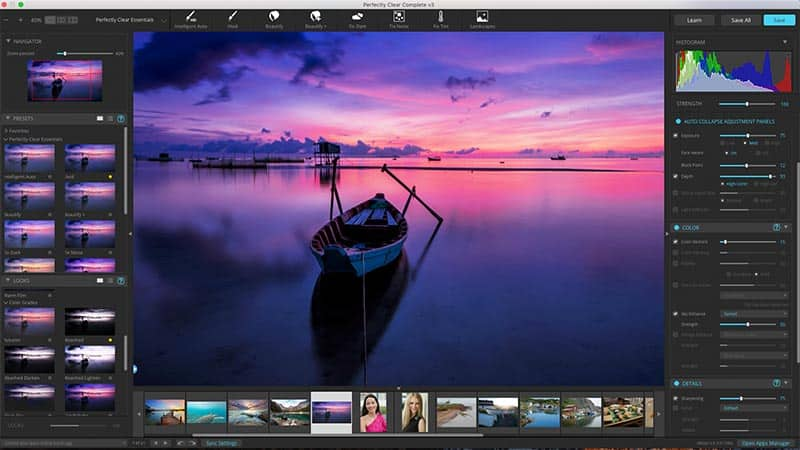 Enjoy an exclusive bonus collection of creative software that will not only enrich your photo editing toolset, but also expand your expertise into the realm of animation and digital art. PaintShop Pro® 2019 Ultimate offers photo animation, photo-painting, intelligent image correction, RAW photo editing, creative content, and so much more.
Create awe-inspiring photo animations
Bringing your photos to life is ridiculously easy and addictively fun. And sharing your masterpieces on social media is a breeze. Quickly transform any image into a mesmerizing animation in a matter of minutes with PhotoMirage Express.
Become a digital artist
Let Painter Essentials 6 quickly auto-paint your photos to turn them into paintings. Or learn to paint, draw and sketch from scratch in a welcoming environment, using pencils, pens and particles.
Enhance photos instantly with intelligent photo adjustments
Use award-winning, one-click image correction technology to effortlessly adjust your photos. Perfectly Clear 3.5 SE leverages intelligent image analysis to automatically find and fix camera flaws and limitations.
Quickly sort, select and perfect your RAW photos
Make easy photo corrections and enhancements, and save time with batch processing tools to simultaneously apply adjustments to one or thousands of images. Corel AfterShot 3delivers professional-grade RAW photo editing and gives you ultimate control over very large photo collections.
Professional photo editing
Enhance photos with a complete set of professional image editing tools for photo adjustment and composition. Enjoy the powerful, layer-based editing capabilities you'll find in Photoshop—only more affordable and subscription free.
RAW editing
Enjoy complete control over your RAW images with PaintShop Pro's Camera RAW Lab, including before and after views, and a large preview option.
HDR tools
Combine multiple exposures of the same scene to create a single, stunning, HDR photo with intense visual contrast.
Lens Correction
Apply Lens Correction tools automatically to correct the distortions, vignetting and chromatic aberrations that are commonly introduced by most camera lenses.
Scripts
Speed up common and repetitive tasks by scripting almost any action with the full-featured scripting engine and scripting guide (7 MB .exe).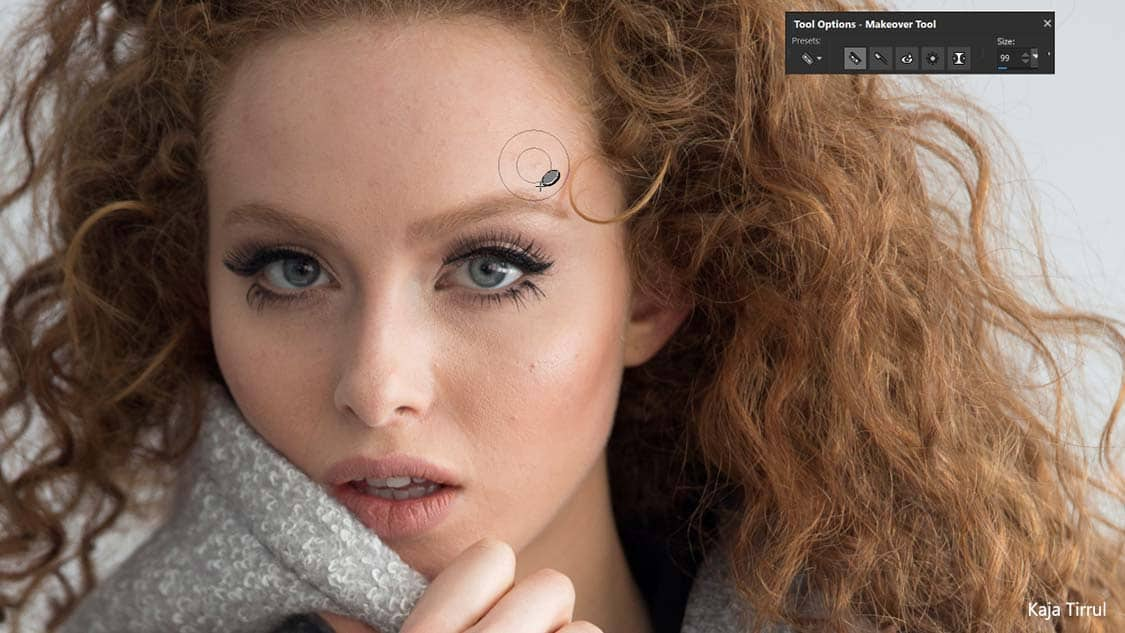 Improve any photo with quick fixes
Makeover tools
Eliminate red-eye, blemishes and unwanted lines, or smooth wrinkles, whiten teeth and even out skin tones.
Batch Processing
Increase productivity by applying adjustments to many photos at once.
One-click photo fixes
If you're not sure what adjustments to make, use the One Step Photo Fix and see if you like the results, or try the Smart Photo Fix to fine-tune the suggested settings for a perfect photo.
Crop, straighten and correct perspective
Crop photos for stronger compositions using Grid, Diagonal, Golden Ratio and Golden Spiral composition guides. Fix a crooked image or a learning object within an image.
Add effects for attention-grabbing photos
Instant effects
Choose from a variety of artistic, film, black & white, and landscape preset effects. Or try PaintShop Pro 2019's new Pic-to-Painting presets to watch Artificial Intelligence turn your photo into a work of art.
Retro and vintage tools
Recreate vintage photographic styles, from the 40's to the 80's with PaintShop Pro's Time Machine. Or try the Retro Lab to apply fun retro effects.
Graduated Filter tool
Quickly and easily add unique color gradient effects to your images to simulate a graduated filter effect.
Depth of Field
Play with depth of field in your photos or apply bokeh effects to keep parts of the image in focus and the rest blurred.
Retouch and restore your favorite photos
Selection tools
Enjoy several handy selection tools that make it fast and easy to adjust or retouch one area of a photo, or to copy a portion of a photo and paste it onto another image.
Remove flaws and objects
Use content-aware editing tools, like Magic Move and Magic Fill, to automatically fill the empty area when you move or remove an object from your image, so it matches the surrounding background. Try the Object Remover or Clone Brush to get rid of imperfections.
Photo restoration
Use the Fade Correction tool to restore the color and contrast of faded photos and the Scratch Remover to repair unsightly cracks in tattered photos to make them look new again.
Remove red eye
Use the Red Eye tool to quickly and easily replace the red color in your model's pupil with a dark gray color, restoring a natural look.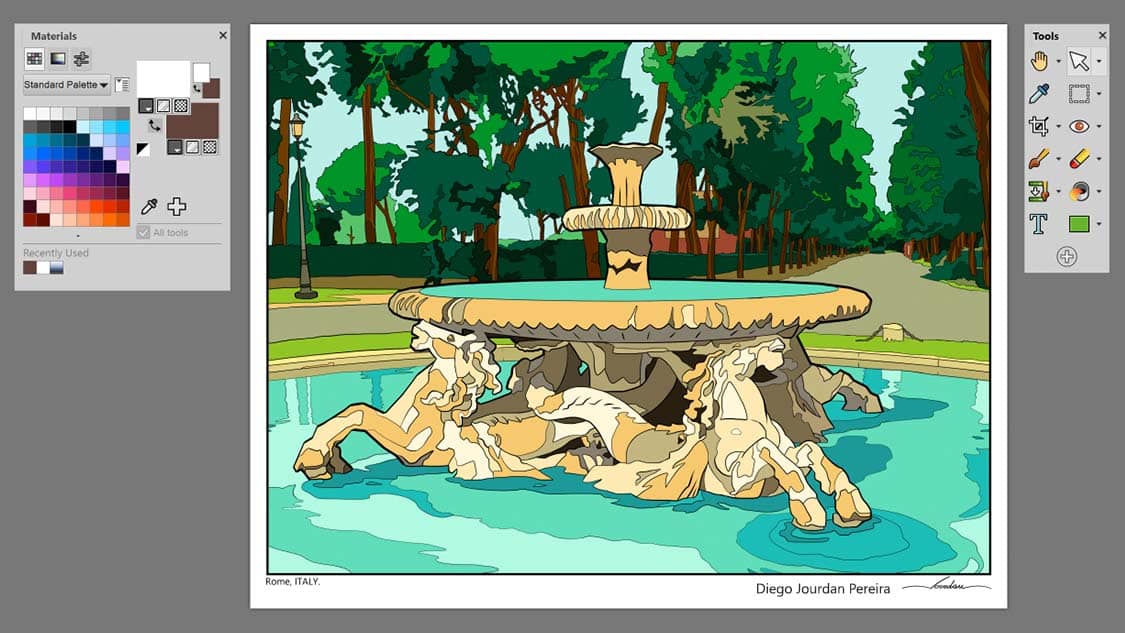 Creative graphic design
Whether you're creating collages, designing banners and graphics, or adding creative touches to photo projects, PaintShop Pro is packed with creative tools for creative people. Find everything you need to produce a variety of impactful graphic design projects.
Drawing and painting tools
Paint even more possibilities with new built-in brushes, or import Adobe Photoshop brushes to bring your digital designs to life. Draw with vector illustration tools, and use new color palettes, gradients, patterns and picture tubes to take your designs to the next level.
Layers and masks
Layers and masks are essential for advanced image editing and graphic design. Use non-destructive layers to create composites with ease. Create masks to hide or show parts of a layer, fade between layers, and to create special effects with precision.
Text tools
Add text to images to create interesting projects, like a meme or a picture quote. Adjust fonts, size, style, alignment, leading and kerning, with a complete set of typography tools.
Gradients
Drop gradients directly onto an image, shape, or canvas, then drag and drop colors to create a transitioning color effect.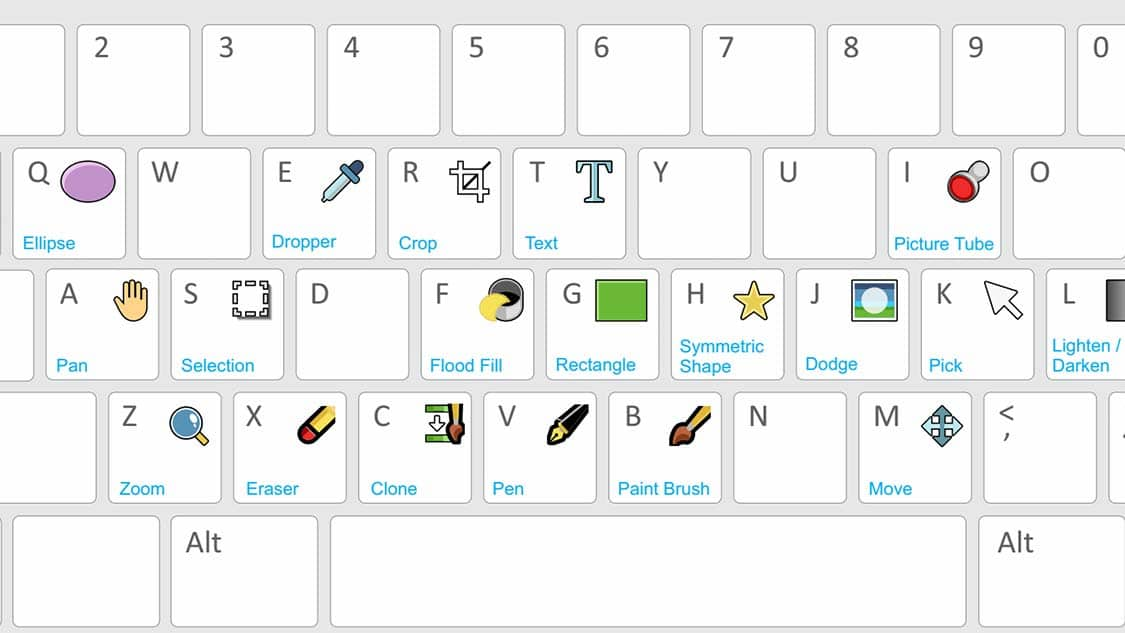 Easy ways to start and learn
PaintShop Pro includes all the tools you need to get started quickly and increase your skills with every project.
Feel right at home
Open the Welcome tab to find tutorial videos, keyboard shortcuts, recent files, a gallery of user artwork, and more to get you started. It's updated dynamically so you'll never run out of learning and creative content to discover.
Take a guided tour
Get to know PaintShop Pro even better with a step-by-step virtual tour that will help you confidently find your way around the interface and have you mastering new features in record time.
Enjoy learning on all levels
Choose from a library of helpful video tutorials in the Welcome tab, or visit PaintShop Pro's learning page for even more assistance. Get extra tips and tricks from PaintShop Pro's award-winning Learning Center.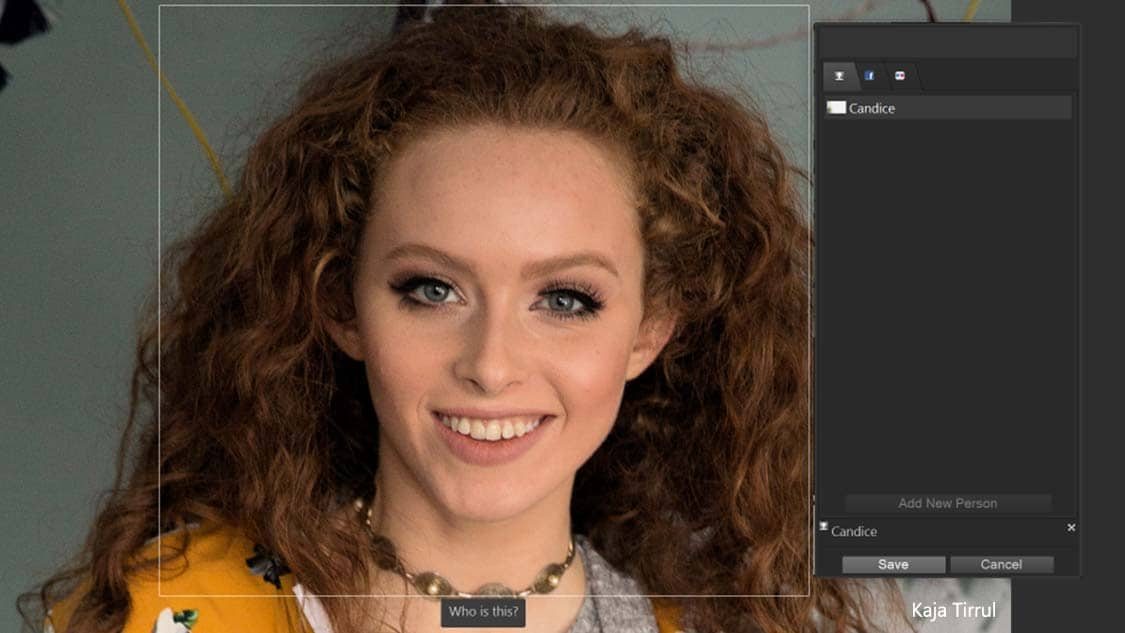 Share your photos
Connect by sharing your photos with loved ones or the world using PaintShop Pro's built-in social media features.
Find people
Use face recognition technology to identify and tag individuals for easier photo management.
Find locations
Map your photos to real-world locations and share them online.
Integrate with social media
Share your photos and designs instantly with a quick upload to your Facebook, Flickr, SmugMug and Google+ accounts.
System Requirements
Windows 10, Windows 8/8.1, Windows 7 with the latest service pack (64-bit or 32-bit editions)

For virtualization: Microsoft Windows Server 2012 R2, Windows Server 2016 or later
For Pic-to-Painting: Windows 10 (64-bit) required

Intel Core i-series or AMD Phenom II and above
4 GB of RAM (8 GB recommended for 360° photo and Pic-to-Painting plugin support)
1 GB of available hard-disk space required (3 GB recommended for Pic-to-Painting plugin support)
1280 x 768 resolution with 16-bit color display (1366 x 768 resolution with 24-bit or higher color display recommended). Up to 250 DPI supported with appropriate resolution display
DirectX 9 or higher compatible video adapter with the latest driver
Internet Explorer version 10 or higher
Internet connection required for online features and tutorial videos
---