Telestream
Product ID: 1693492 | Mfg Part #: SF7-M
Who's Eligible
(Details)
Student, Faculty, School, Organization, Staff
Retail

$

129.00
$

109.99
Electronic Software Delivery
---
ScreenFlow 7.0 (Electronic Software Delivery)
Please Note: Once the order has been processed, this product is nonreturnable.
Easily create stunning videos with ScreenFlow
Video is everywhere. You've watched it, you've shared it, why not create it? ScreenFlow is an award winning and easy to use video editing, screen recording and sharing tool from Telestream. Come join the video revolution!
Professional editing features
Highest Quality Recording : ScreenFlow has the best screen recording available – even on retina displays.
Partial Screen Capture: Record any part of your screen or an open window by itself.
iOS Recording: Record your iPhone or iPad screen for high quality app demos.
Easy to Learn, Easy to Use: ScreenFlow's intuitive UI allows everyone to create amazing content in minutes.
Powerful Video Editing Tools: Add pro touches to your videos with transitions, text animations, video animations, chroma key, multi-channel audio and more.
Professional Animations & Motions Graphics: Animate graphics, titles and logos with built in video and text animations.
Better Tools for Software Tutorials: Use mouse click effects, keystroke displays and mouse pointer customizations to direct attention to your demos or tutorials.
Streamlined Media Management: Organize your projects with nested clips, multi-track editing, markers, color labels and complete access to media files stored on your computer.
Closed Caption Support: Use ScreenFlow's caption editor tool to add, edit and publish ADA compliant soft subtitles to your videos.
More Publishing Options: Directly publish your videos to one of a handful of popular content hosting sites like Imgur, Wistia, Youtube, Vimeo and more!
Animated GIF Export: Create animated .GIFs from any video project in ScreenFlow.
ProRes, MP4 Encoding & More: ScreenFlow comes with a number of preset export settings for optimal quality videos.
What's New in ScreenFlow 7
We've worked hard to make ScreenFlow 7 just the way you like it. Performance improvements and new features taken directly from customer feedback. We know you'll love it.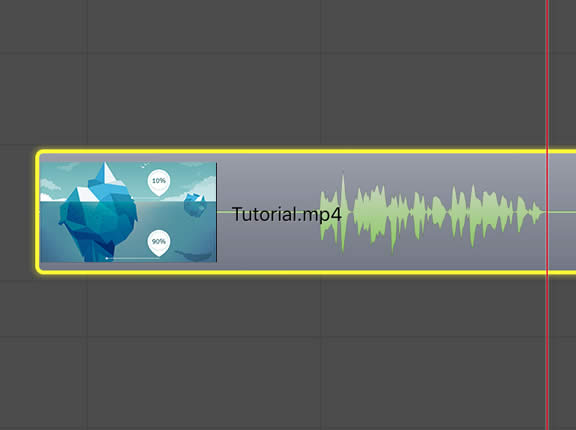 MP4 Editing Performance Improvements
Smooth and seamless editing of MP4 video files in the timeline.
60 fps Timeline
Toggle between 30 and 60 frames per second in the editing timeline.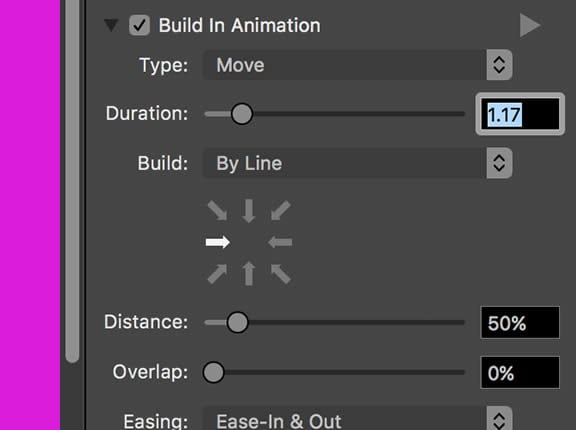 Text Animation Effects
Choose from a handful of built in animation effects for all your text boxes.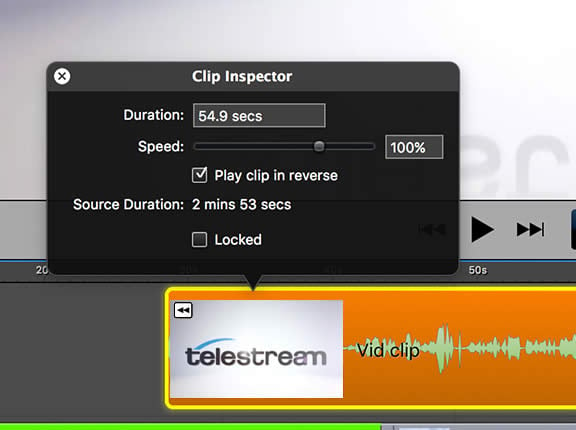 Play Clips in Reverse
Flip your video clips in the timeline to play them in reverse.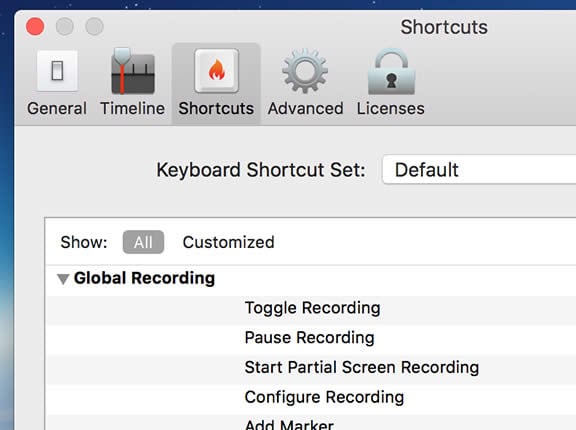 Custom Hotkey Mapping
Set up hotkeys for all of your most used actions to personalize your Screenflow experience.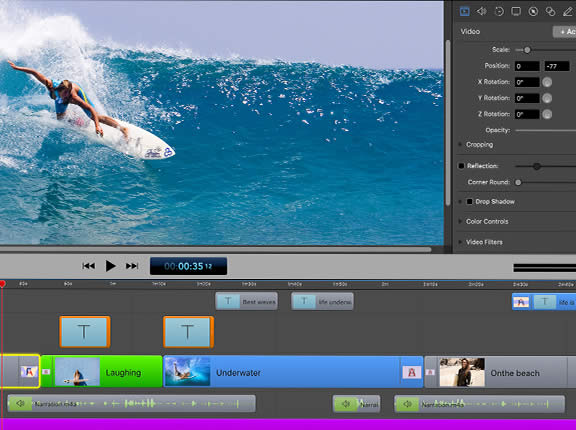 Updated UI Theme
Slight redesigns and a new dark UI theme make ScreenFlow 7 easier to use and better looking.
OLED Touch Bar Support
Using a new new MacBook Pro? Take advantage of the new controls on the OLED touch bar.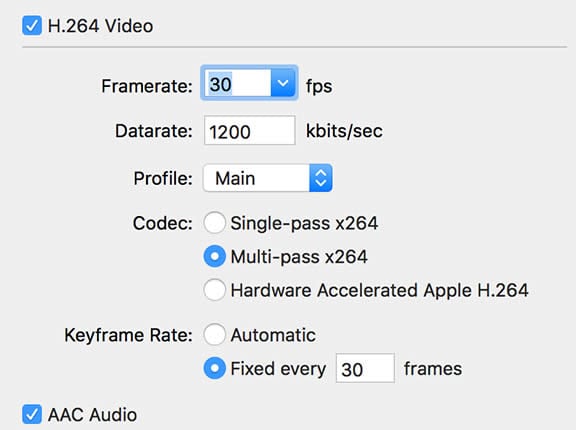 Multi-Pass x264 & Quick Sync Export
Multiple new export options for complete control over video quality, size and export time.
Box.com & Imgur.com Export
We've added Box.com and Imgur.com to our ever expanding list of popular direct export destinations.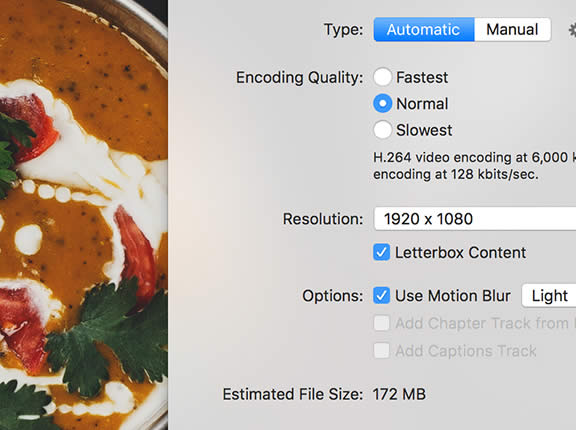 Automatic Export Options
Simpler and more straight forward export options optimized for time or file size.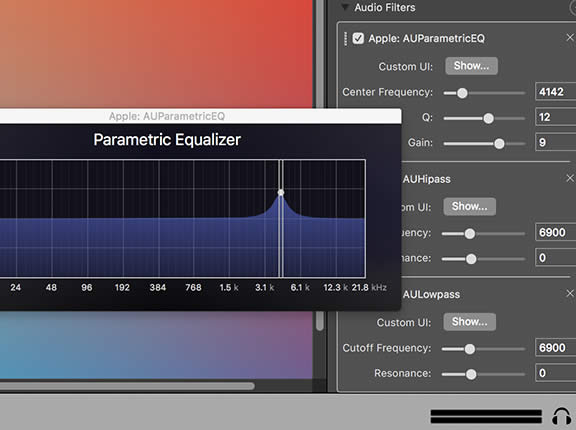 New Apple Audio & Audio Filter UI
UI support for Apple Audio Units (AUBandpass e.g.) and compatible audio filters. Fine tuning audio has never been easier.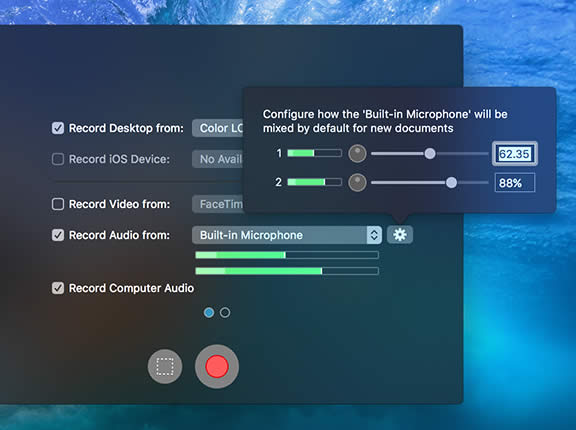 Recording Audio Mixing Setup
When using an audio interface, customize our audio mix once, and save it for every project.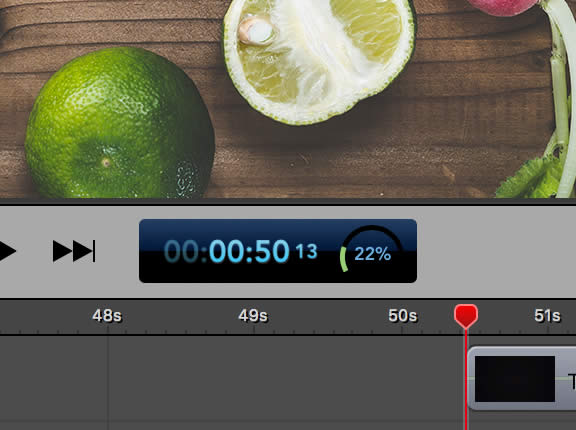 Audio Rendering Progress Meter
New progress meter for rendering audio waveforms keeps you informed on the work being done behind the scenes.
New Library Functionality
Easier to use media library and a global library function for easy access to elements used in multiple projects.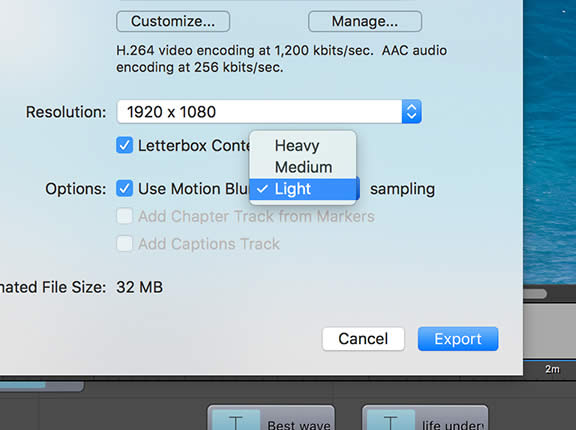 Enhanced Motion Blur
Adjust the intensity of motion blur on export. Especially useful for the new text animations!
Downloadable Assets for Schools
Mac OS X
Intel-based1 Mac2 with 64-bit processor – Core i3+ recommended
Operating Systems

macOS Sierra 10.12
OS X El Capitan 10.11

Minimum 2 GB RAM
20 GB hard drive
Apple macOS approved graphics card3,4 required
Cameras using the HDV codec are not supported
1Intel GMA chips are unable to support Motion Blur and some Callout features
2ScreenFlow does not support "Hackintosh" systems
3ScreenFlow requires a GPU officially supported by Apple
4ScreenFlow does not support NVIDIA "Web Drivers"
---