Photoshop Elements & Premiere Elements 2022 Student and Teacher Edition
Discover the fun of creative editing and storytelling.
Adobe AI, automated editing options, and step-by-step guidance make it easy to turn your ideas and inspiration into incredible photos and great-looking movies. Edit, create, organize, and share in ways that reflect your style.
Easy, automated, and oh-so fun.
Your best photos and videos are just a few clicks away. Adobe Sensei AI technology* and automated options do the heavy lifting so you can focus on bringing your vision to life.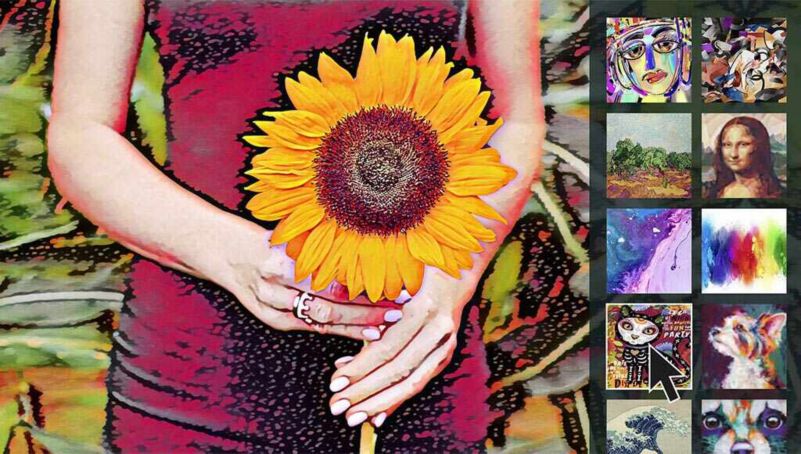 Great results are just steps away.
It's easy to grow your skills with 87 Guided Edits. Just follow the steps to make basic tweaks, artistic photo creations, fun movies, and everything in between.
Personalized creations for easy sharing.
Great-looking photos deserve a special spotlight. Show them off in dynamic slideshows, elevate them with heartfelt messages, and share them in other creative ways. Explore the built-in prints and gifts service to create gallery-quality wall art, beautiful prints, and unique keepsakes.
Effortless organization.
Clean up the clutter automatically. Thanks to Adobe Sensei AI technology, you can find your photos and videos in a snap using Smart Tags, facial recognition, and more. Your catalog structure is automatically backed up for easy recovery — so you can work worry-free.
Automated editing
Adobe Sensei AI technology* and automated options make it fast and easy to automatically reframe your subject, select specific areas to add effects, fix grainy footage, and more.

Photo editing
Instantly turn photos into art
In one click, transform your photos with effects inspired by famous works of art or popular art styles. Apply an effect to all or part of your photo.
Create not-so-still photos
Add moving overlays like snowflakes and sparkles, and create fun animated frames. Then save your photos as MP4s to share on social and more.
Warp photos to fit any shape
Place one photo inside another by wrapping it around an object like a coffee mug or fitting it inside shapes like the lenses of your subject's sunglasses.
Add motion to your photos
With one click, transform your favorite shots into moving photos—fun animated MP4s and GIFs with 2D and 3D camera motion. It's easy and perfect for sharing on social media.
Fine-tune face tilt
Make sure everyone in your photo is looking in the right direction by automatically adjusting the position of a person's face. It's great for selfies!
Adjust facial features
Get the perfect shot every time by automatically opening closed eyes, turning frowns upside down, and more. POWERED BY ADOBE SENSEI.
Smooth skin automatically
Make sure everyone always looks their best. Easily soften skin texture without making it look unnatural. POWERED BY ADOBE SENSEI.
Automatically colorize photos
Give black-and-whites new life or change up the colors in your pics with automatic colorization. POWERED BY ADOBE SENSEI.
One-click subject selection
Automatically select the subject of your photo with a single click. Then, easily make isolated edits to the subject or the background.
Fun filters and effects
Choose from five Smart Looks—effects that are auto-applied to your photos based on subject, color, and lighting. Or pick your own filter and fine-tune from there!
Reduce camera shake
Camera shake happens to everyone. Thankfully, Shake Reduction gets rid of the blur quickly, easily, and automatically.

Video editing
Pick the perfect aspect ratio
Edit and export your videos in social-friendly vertical or square aspect ratios without losing content. Add motion titles, backgrounds, and mattes made for non-horizontal videos, too.
Auto-reframe your subject
Easily resize your videos for social media and more while keeping the most important part of the action in the frame. Works great for clips with a lot of movement.
Make precise selections
Select a specific object—or area—of your video and easily apply an effect that tracks throughout the video, like brightening the subject or blurring the background.
See effects in real time
See high-quality playback of many effects without rendering first—and crop videos faster—with GPU-accelerated performance boosts.†
Improve grainy videos
Shot your video in low light? Make it look more crisp with a simple drag and drop of the Reduce Noise effect.
Match music length to video
Pick any music file, and it automatically remixes to match the length of your movie—creating a natural sound that's always the right fit.
Smart Trim
Smart Trim finds and brings together the best scenes based on the style of your video. POWERED BY ADOBE SENSEI.
Easy edits in Quick mode
Trim your videos in a snap or use the Sceneline to combine clips, photos, titles, and more into a unique production.
Candid Moments
Wish you'd been able to capture the moment with photos? Now you can automatically extract great photos from your raw video footage.
Step-by-step Guided Edits
Flawless photos are just steps away. Simply follow along to make basic tweaks, artistic creations, and everything in between with 60 Guided Edits.
Photo editing
Create perfect pet pics
Make your furry friends look their best. Frame them up just right, adjust color and lighting, select and refine fur, fix pet-eye, and remove collars, and leashes in a few simple steps.
Extend photo backgrounds
Create a stunning landscape or reposition your subject for the perfect social post by easily extending your photo's background. The magic of Content-Aware Fill makes it all possible.
Perfect your landscapes
Easily replace skies, remove haze, and erase unwanted objects to create epic outdoor scenes. You're sure to create the perfect adventure photo every time. POWERED BY ADOBE SENSEI.
Create modern duotones
Apply cool, custom duotone effects to your photos for a beautiful two-color creation using this simple Guided Edit. Choose from custom preset social sizes, add a gradient, and more!
Move and scale objects
With step-by-step help, it's easier than ever to select an object, duplicate and change its position, size, and more—meaning you can make your creation look exactly how you want.
Erase distractions with ease
Put the focus on your subject by removing people in the background, power lines, and other distractions.
Add some color to B&W pics
Highlight a single color or a specific object, then turn the rest black-and-white for a dramatic effect.
Easily swap backgrounds
Select the subject of a photo and place it on a different background to make your pic even more amazing.
Add creative patterns
Give any photo a little something extra by brushing on a fun pattern—like hearts or stars!
Create multi-photo text
Design visual text that features a different photo inside each letter. Easily adjust and resize your photos to make names or other words that look great.
Create cool double exposures
Turn two photos into one work of art with a captivating double exposure effect.
Add style with text and borders
Embellish special photos with borders and text that make them stand out.
Video editing
Add fun animated overlays
Jazz up any video with flitting butterflies, encircling hearts, and other beautiful and whimsical animations. Create a whole new look in a few quick steps.
Adjust shadows and highlights
Easily reveal hidden details in the darkest or brightest areas of your videos so there's more to see in every scene.
Create cool double exposures
Make a little movie magic with double exposures. Just follow the simple steps to play a video within a photo and get the best of both worlds.
Add animated mattes
Get artistic by revealing your video with animated matte overlays. Apply different shapes and animation styles to full videos, select scenes, or as transitions.
Create time-lapse videos
Turn a series of photos or videos into a time-lapse that speeds up the action.
Animate skies in your photos
Add movement to static skies to create a captivating effect.
Freeze frames and motion titles
Create a freeze frame of the action, and then add an eye-catching motion title.
Create fun bounce backs
Make a segment of your video run forward and backward repetitively. Then, export your bounce-back effect as an animated GIF or a short video clip.
Make glass pane effects
Add a video overlay to create a sleek wipe that makes it look like the action in your scene is taking place behind glass.
Create & share
Get started on the home screen
Hit the ground running with the helpful Home screen, and see what's new in the product.
Explore new slideshow styles
Show off your photos and videos and tell your stories with new animated slideshow templates in a range of eye-catching styles.
Compress for easy sharing
Use a simple slider to reduce the size of your movies so you can easily upload them to web and social sites, send them in text messages, and more.
Auto Creations just for you
Beautiful slideshows, collages, and effects are automatically applied to your photos and videos.
Inspire with Quote Graphics
Add motivational quotes or personalized messages to your pics with pre-set templates, tons of customization, and cool animation options. Save as MP4s for easy sharing to Instagram and other social sites.
Beautiful photo collages
Create collages with just a few clicks, and choose from stylish templates. Pan and zoom photos in your collages, and replace backgrounds too.
Built-in prints and gifts service
Show off your creations with style by making and ordering gallery-quality wall art, on-trend accessories, and more with the FUJIFILM Prints and Gifts service inside Photoshop Elements.†
Polished movies, instantly
Pick clips and a theme to create a movie in seconds. Instant Movie pulls it all together with coordinated music, titles, and effects.
Make animated social posts
Create a short visual story to share on social media by embellishing a video clip with either static or animated text.
Effortless organization
Organize automatically
Go from hundreds of mystery folders to a visual view of your photos automatically sorted by date, subject, people, places, and events. Plus, your catalog structure is automatically backed up for easy recovery—so you can work worry-free.
NEW GIF playback in the Organizer
Just click to activate your GIFs now that the Organizer supports playback.
Find memories faster with auto tagging
Smart Tags are added to your photos and videos based on subjects like sunsets and birthdays, and the people in your photos are also recognized, so it's easy to tag and find them later.
Search for moments with Auto Curate
Your photos and videos are automatically curated based on quality, faces, subjects, Smart Tags, and more, so you don't have to search for the standouts.