Corel
Product ID: 1767254 | Mfg Part #: ESDCDGS2019MAMA
Who's Eligible
(Details)
Student, Faculty, School, Organization, Staff
Retail

$

499.00
$

100.95
Electronic Software Delivery
---
CorelDRAW Graphics Suite 2019
CorelDRAW ® Graphics Suite 2019 delivers all the professional vector illustration, layout, photo editing and design tools students need, on their platform of choice—Windows or Mac. And when inspiration strikes away from their desk, new CorelDRAW.app™ lets them access their work anywhere.
Design for print or web with a comprehensive toolkit
Create signage, logos vehicle wraps, textiles, illustrations, and more
Edit photos, manage fonts, and lay out multi-page designs
Learn quickly in a user-friendly Mac design environment
Dare to design differently
Find all the professional vector illustration, layout, photo editing and design tools you need to work faster, smarter, and in more places with this superior graphic design software.
Why choose CorelDRAW?
Be in control
Manage your design journey and choose how you purchase. Enjoy premium capabilities developed for your platform—Windows or Mac—and work on the go with CorelDRAW.app.
Be creative
Whether you're designing signage, logos, web graphics, or print projects, you'll enjoy unmatched customization and capabilities that complement your unique style.
Be efficient
Maximize time efficiencies with a comprehensive suite of creative applications that couples intuitive tools with exceptional speed, power and performance.
What's included?
Boldy express yourself with a comprehensive suite of professional graphics tools.
CorelDRAW 2019
Find all the powerful vector illustration and page layout tools you need to tackle any client project with this multifaceted graphic design software.
PHOTO-PAINT 2019
Make the most of your photos with the powerful photo-editing capabilities of Corel PHOTO-PAINT 2019 and enjoy an integrated workflow with CorelDRAW.
CorelDRAW.app
New in the suite! Sign in to CorelDRAW.app when you are on the go without your computer to access your work anywhere.
Font Manager 2019
Organize and manage your font library with the intuitive Corel Font Manager 2019, and use your favorite fonts without installing them.
CAPTURE 2019
Capture images from your computer screen, including the entire screen, individual windows, or menu lists, in one click with CAPTURE 2019.
AfterShot 3 HDR
Make professional-grade corrections and enhancements to RAW or JPEG photos and create high dynamic range images with AfterShot 3 HDR. (Available in English, German and Japanese)
Features
Vector illustration
Use CorelDRAW's powerful vector illustration tools to turn basic lines and shapes into complex works of art. Create curves with many versatile shaping and drawing tools. Add creative effects to your vector artwork with effect tools like Contour, Envelope, Blend, Mesh Fill, and more.
Page layout
Find all the tools you need to create layouts for brochures, multi-page documents and more. Reserve a place for text and graphics, or use the Placeholder Text tool to mock up a page and see how the text will look.
Photo editing
Retouch and enhance your photos with PHOTO-PAINT's powerful layer-based photo editing tools. Adjust color and tone, remove imperfections, correct perspective and more. Use AfterShot Pro HDR to create stunning High Dynamic Range photos from your RAW images.
Typography
Arrange type beautifully with a complete set of typography tools. Add effects to text like block shadows and contours, fit text to paths and wrap text around objects. Enjoy OpenType typography features such as ligatures, ornaments, small caps, swash variants and more.
Color, fills and transparencies
Easily apply color to fills and outlines using color swatches, or generate colors based on color harmonies. Change the transparency of an object and fill objects with patterns, gradients, mesh fills, and more.
Styles and style sets
The Object Styles docker makes it a breeze to manage styles and style sets to apply consistent formatting across multiple objects, produce iterative versions, and format whole documents quickly and consistently.
Royalty-free, quality content
Keep designs fresh with more than 7,000 royalty-free clipart and vehicle wrap templates, 1,000 high-resolution digital images, 1,000 TrueType and/or OpenType fonts, 150 professionally designed templates, and over 600 fountain, vector and bitmap fills—all included with this graphics software.
Unparalleled object control
View and control every element in your document with a handy Objects inspector, letting you hide, display, rename, search for objects and change their stacking order. Use the Object Properties inspector to manage object formatting, fills, transparencies and more, quickly and easily from one central spot.
Font management
Organize and manage your font library with the intuitive Corel Font Manager, and use your favorite fonts in CorelDRAW and PHOTO-PAINT without installing them. Work faster with fonts using the network storage feature.
Easy bitmap-to-vector tracing
Save precious time while converting bitmap images into vectors. The built-in PowerTRACE™ engine turns the most demanding bitmap images into high-quality vector objects.
Non-destructive editing
Edit bitmaps and vectors knowing you won't harm the original image or object. Enjoy many non-destructive features such as Block Shadow tool, Symmetry Drawing mode, Impact tool, Add Perspective, and new Non-Destructive Effects.
Don't let your desk limit your imagination
Turn good ideas into great designs, the moment they arise with CorelDRAW.app. New as part of CorelDRAW Graphics Suite 2019, this powerful web app enables you to access your work whenever and wherever it's convenient for you. Simply sign into CorelDRAW.app when you want to show a client a concept from a 2-in-1 or other mobile device, or create remotely when you're not near your computer
Symmetry
Create a range of symmetrical designs, from simple objects to complex kaleidoscopic effects in real time, and boost your productivity by automating what is usually a very time-consuming workflow.
Pointillizer
Generate high-quality vector mosaics from any number of selected vector or bitmap objects with just a few clicks. Inspired by the Pointillism painting technique, it's great for creating vehicle wraps, window decor projects, and more.
LiveSketch
Sketch and design on the fly! LiveSketch™ is a revolutionary tool that leverages Artificial Intelligence and Machine Learning to convert free form sketching into precise vector curves on a touch-enabled device.
Shadow effects
Manipulate live drop shadows with your cursor using the Drop Shadow tool, eliminating the cumbersome task of repositioning them in a dialog box. Ideal for those working with cutters and plotters, CorelDRAW's unique Block Shadow feature adds solid vector shadows to objects and text, greatly reducing the number of lines and nodes in shadows.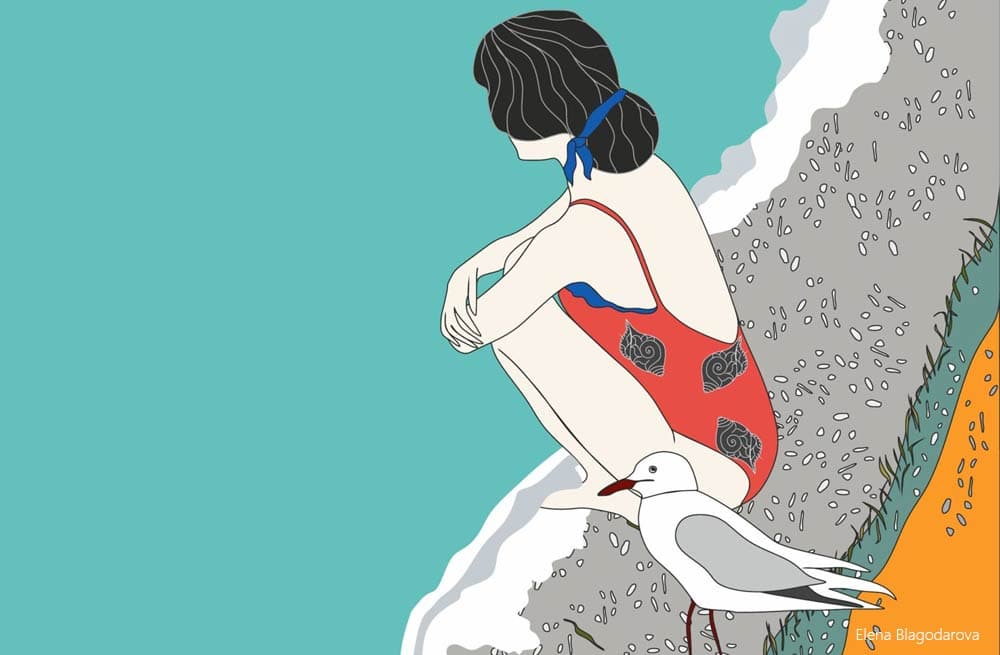 Minimum system requirements
macOS 10.14, 10.13 or 10.12, with the latest revision
Multicore Intel processor with 64-bit support
4 logical cores or higher
2 GB RAM (8 GB RAM or more recommended)
4 GB hard disk space for application files (Solid-state drive recommended)
1280 x 800 screen resolution (1920 x 1080 recommended)
Mouse or tablet
Internet connection is required to install and authenticate CorelDRAW Graphics Suite and access some of the included software components, online features and content
---